Tasting Room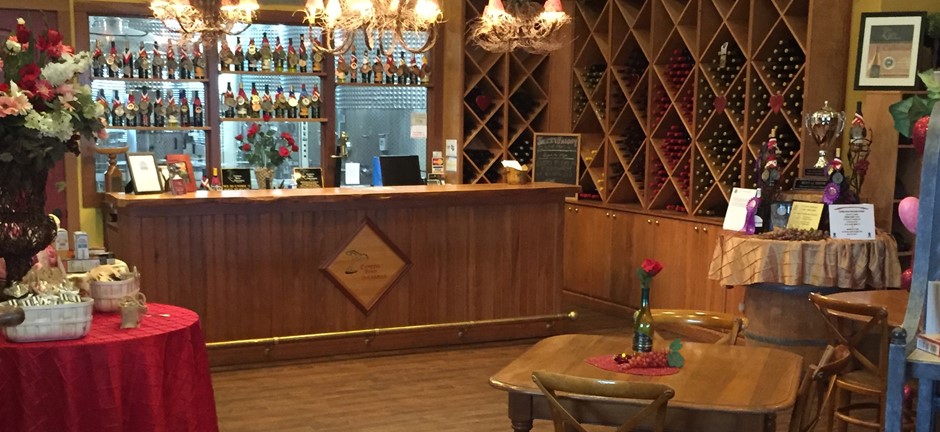 Hours of Operation:
Monday through Friday 12pm-6pm
Saturday 10am-6pm
Sunday 12pm-6pm 
Regarding Holidays:
The Tasting Room is closed on New Years Day, Easter, Thanksgiving Day and Christmas Day
-Tastings are $6 plus tax per person and include a Cypress Bend Vineyards logo glass.
-Your wine sales associate will provide you with a complimentary wine tour!
-Reservations for tastings are not required, however, if you are with a large party of 8 or more, please call ahead 
910-369-0411
-On sale in the Tasting Room are packaged snack items and gift merchandise!
-You are allowed to bring lunch or snacks if you like, but outside beverages are prohibited.   
"We have won the North Carolina State Fair Best in Show trophy five times in total and now twice with Catherine.

We are the only winery in the state that has won that many times, to me, it proves that we are on target with our mission to make the finest expression of Muscadine, the indigenous grape of the southeastern United States."

Nadia Hetzel, Winemaker